We expect to launch a crowdfunding campaign in October of 2016. This page will outline what we will be proposing. This 3 minute video is a quick overview.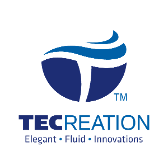 Why Use Crowdfunding for the MaxAir™ Fins?
The MaxAir™ fins have been in development for several years now but the process has been hampered by the use of substandard plastic for the prototypes. In order to use the correct plastic, polypropylene, it is necessary to use an injection molding process. This requires expensive tooling (molds) which range in cost from $50,000 to $150,000. It does not make sense to spend that kind of money unless there is a real demand for the product. Crowdfunding solves both of these problems. It raises the capital and determines if there is a real demand.
We expect there may be a couple thousand SCUBA divers (or snorklers) who may be interested in trying a whole new technology in their fins. If so the cost to each would be about the same as the retail cost of a good pair of fins or a fancy post-dive dinner. If there is everybody wins. If there is not then we know to drop this project and work on something else.